Windows10 PC, 64 bit, 12 G ram, Intel Core
Game freezes and locks up completely at any point past the first world where I use the horn to unlock information. Have to use task manager to exit.
Game is beautiful, but utterly unusable for me.
Can't get a screen shot but I took a photograph of the screen.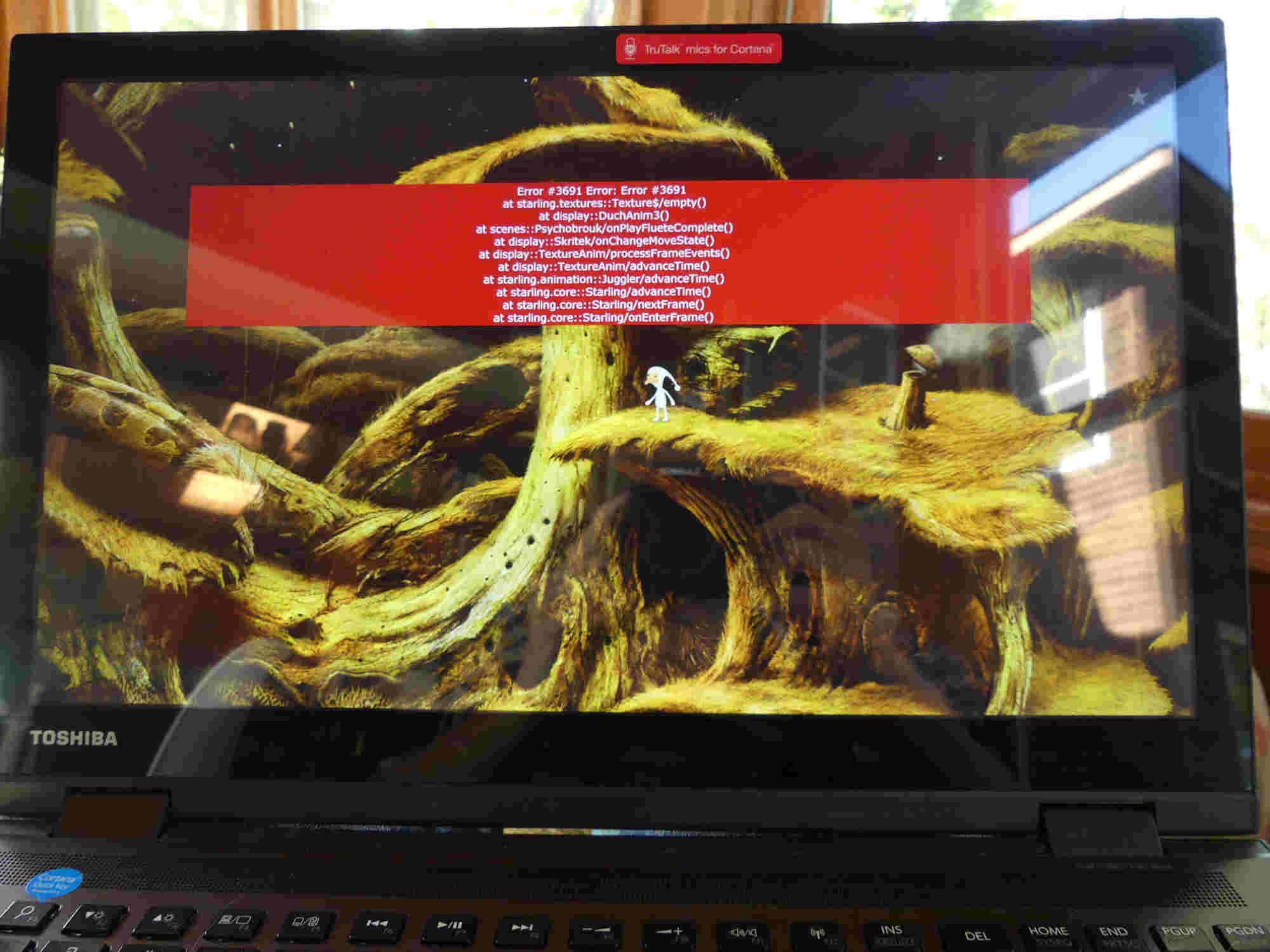 I took the liberty of embedding your image. Click for 100% view. ~Alex